And so the journey begins.
Almost immediately after setting the intention to learn to speak Spanish, I am back out on my travels as I deliver training programmes to clients around the country.
To make things easy for me, I have gone back to an old faithful resource – My Michel Thomas Spanish CD.
Michel Thomas developed an approach to teaching languages that made him the darling of Hollywood stars, politicians and wealthy business people.
A remarkable man, he fought with the French Resistance in the Second World War and was active in tracking down Nazi war criminals.  You can find out more about this remarkable polyglot at Michel Thomas's Wikipedia Page.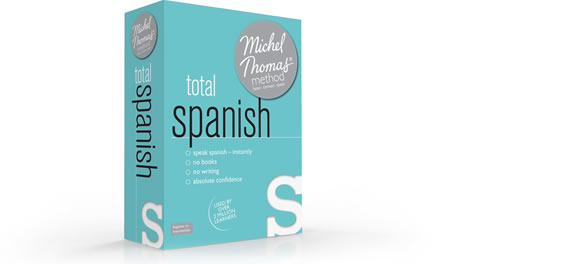 So I have started listening to Michel Thomas Spanish CD Vol 1 on the long drives between clients.
He makes a bold claim that it requires no memorisation and that the pressure is on him as the teacher and not you as the learner.
The format is quite straightforward.  He has two students – one who appears to be a complete numpty, mispronouncing and forgetting everything and another who gets just about everything right.
Michel teaches them something and then they use it.  Slowly he builds up each lesson by introducing words and phrases that are similar to the corresponding ones in English. He also throws in other Spanish words and phrases too and then blends them together.
He then gives each student an opportunity to say something in Spanish.
A few things struck me as I was listening to him and his two students:
– There are different levels of memory – recognition, recall etc and I should be aware of each
– Whilst listening to Michel I will find that my working memory will give me the momentary recall and answers to his question, but longer term I will forget. I will also struggle to respond quick enough at this stage. The suggestion is to repeat each recording and then perhaps create word cards with phrases on and then mix and match to test myself.
– I need to be aware that I have a bandwidth limitation and at some point I will lose focus and stop concentrating – I need to be aware of that
– Just listening to something is passive -it is only background learning
– There are two channels – one coming in and one transmitting – I need to exercise both